Its an Export subsidiary of "Shaw Sons" Which is one of the oldest business family from kashmir. We have our manufacturing Units in different parts of India. We specialize in Carpets, Rugs, Cashmere, Pashmina shawls & Scarves, Apparel, Home Furnishings & Fashion Accessories. We work with few of the leading Home Stores, Catgelog Companies & High end Labes. We work eigher directly or through buing houses/agents with these companies.
There has been a great upsurge of interest in Oriental Carpets and handicrafts market for hand made, handknotted carpets and has grown significantly in Europe, U.S.A. and west Asia. There has been a corresponding rise in competition from chine, Pakistan and Turkey. But Kashmir's rich tradition of skill, knowledge and designs remain a great asset and constitute a firm basis for the future growth in production of the finest Carpets and Handicrafts that has won hearts of may people around the world.
we the shaw dynasty follow the same trade and traditon till date. Despite the set back due to World War II and partition fo India, our ancestral trade was reestablished and promoted by the great efforts and success of our forefathers. It has been more than a centure in this filed and have made vast profress in the world market. Among this revent generation of shaw dynasty, I Shaukat Amin Shaw with the blessings of my late father Mohammad Amin Shaw branched out with the set up of huge factory and a showroom covering more than 25,000 sq feet between the tow famous Mughal Garden Shalimar Bagh and Nishat bagh , Srinagar, Kashmir and shops in most posh areas and deluxe hotels of india and abroad, Where more than 300 families are working or indirectly taking case of production designs and colours to the collections every seasons along with the traditional ones.
Kashmir carpets and handicrafts are known for their welath of colours, shades and scenic splendours of the land and is a perennial source of inspiration for it's designers and craftsman. The colour of Kashmir Carpet do not normally stand in contrast to one another but are equally graded by our proffesionals besides their aesthetic, sophisication and harmony. The variety of colours offer flexibility of use in modern interiors. The skills of weavers and strict production ensures a durable product more suitable for floor areas with heavy traffic and we follow the tradion of carpets at our center. We feel proud to present that finest carpets and handicrafts which is yours' to enjoy and to experience the magic of kashmir art.
I presetnly am concentrating and taking care of K.C.I Emporium with the idea of achieving maximum out of minimum, to give utmost satisfaction to our clients - buyers for the value of their purchases.
Our endeavors are directed towards achieving total customer satisfaction. We want to attain these objectives through
Economical price policy
impeccable quality
Distinctive designs and patterns
on-time completion of the orders
Innovative designs and style that set a trend in the market
fine workmanship, creativity and execellent finishing reflected in our exquisite products
strong team of designers to create hancrafted masterpeices showcasing the highest level of craftsmanship
strict and rigid quality control measures to ensure flawless production
Timely completion of the orders and client satisfaction: Our priority
we "The Kci Emporium" is a Indian Handicraft Company base in New Delhi - India
Discover the unique and impressive collection of Kashmiri carpets, garments, shawls, Scarves, Home decor and Handicrafts..
Every product is manufactured under the strict supervision of dexterous designers who are working in this discipline since generations. We source the finest quality of Cashmere and Pure silk from reputed agents of the market. Our uncompromisiong practice of quality and perfection ahs helped us to win the trust, confidence and support of our esteemed clients. We are committed to deliver the best, thus leaving no room for consumer grievances.
A Brief Introduction
Kashmiri handicrafts are globally renowned for their exellent craftsmanship, perfection and bewitching beauty. In an endeavor to deliver the global business associates with geniune kashmiri handicrafts and clothes, Kci Emporium was incorporated in the yeart 1987. The business entity is a noteworthy manufacturer and exporter of unmatched oriental carpets, shawls, kashmiri handicrafts, silk embroidered jackets and chain stitch rugs. Having in the market is based on quality, integrity and complete understanding of the market dynamics.
We follow strict professionalism in every sphere of our operation in order to deliver the best quality and services to our valued clients. Today, our strong emphasis on quality,abcked by a team of creative designing team, has enabled us to establish a successful track record in nutruring long term relationship with our valued clients.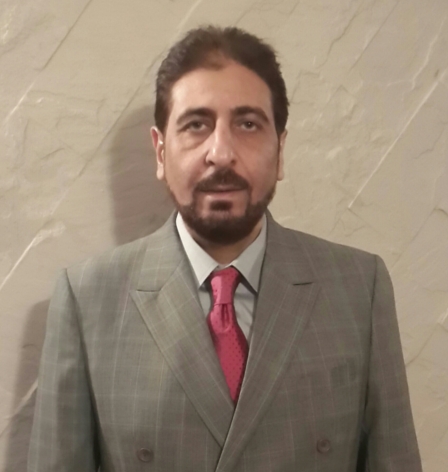 Shoukat Amin Shaw
I presently am concentrating and taking care of K.C.I Emporium with the idea of achieving maximum out of minimum, to give utmost satisfaction to our clients - buyers for the value of their purchases.
We are perfectionist of